Jenna's Nut-Free Dessertery
Indigenous Chef Nurtures Connection, Community
For Jenna White, the dinner table has always been a gathering place. "For me, it wasn't so much about what we were putting on the table, it was the time we spent together around it," she says from her Fredericton restaurant, Jenna's Nut-Free Dessertery, which opened last year. "But the food was always what brought people there."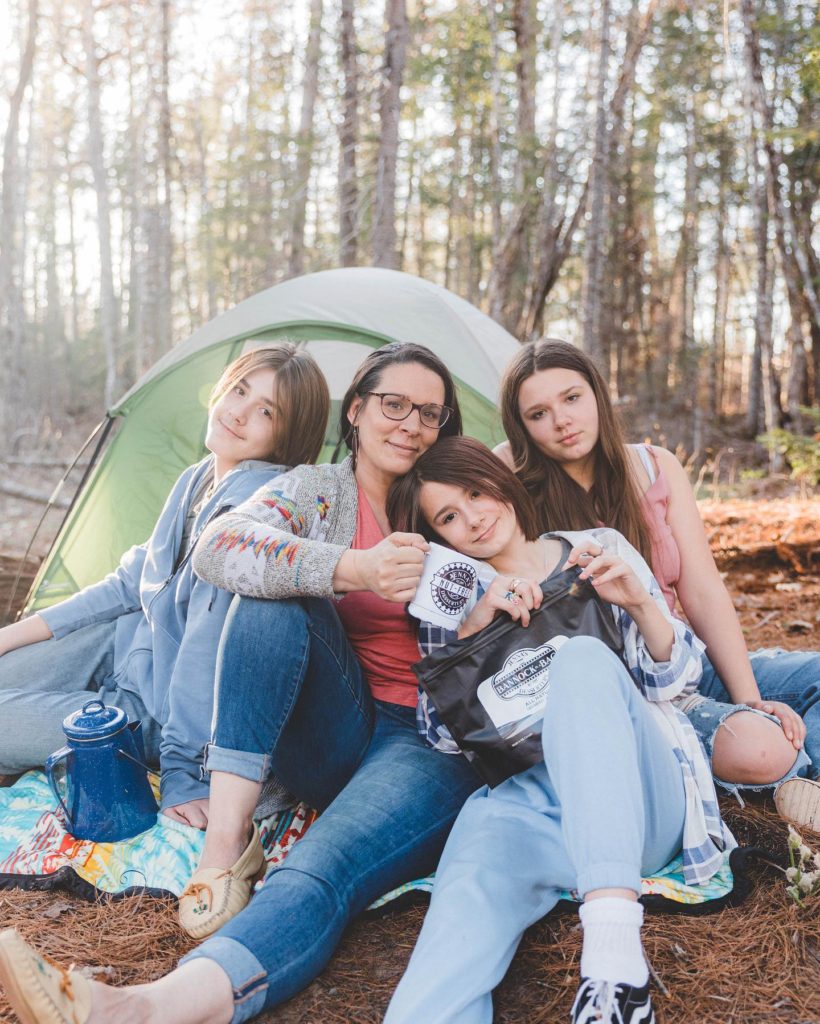 While she's always loved cooking for family, it wasn't until 2019 that Jenna started her first food-related business. From two small folding tables at the Boyce Farmers Market, she offered an array of homemade nut-free cookies, muffins, cupcakes, and more.
When COVID hit and the market was closed, she decided to create a pandemic-proof business, developing a line of craft baking products, including Bannock In a Bag. With the commercial kitchen for her product line, it made sense to open a restaurant, too. Along with homemade breakfast and lunch, her Dessertery features patisserie items such as eclairs and tiramisu made fresh from scratch daily.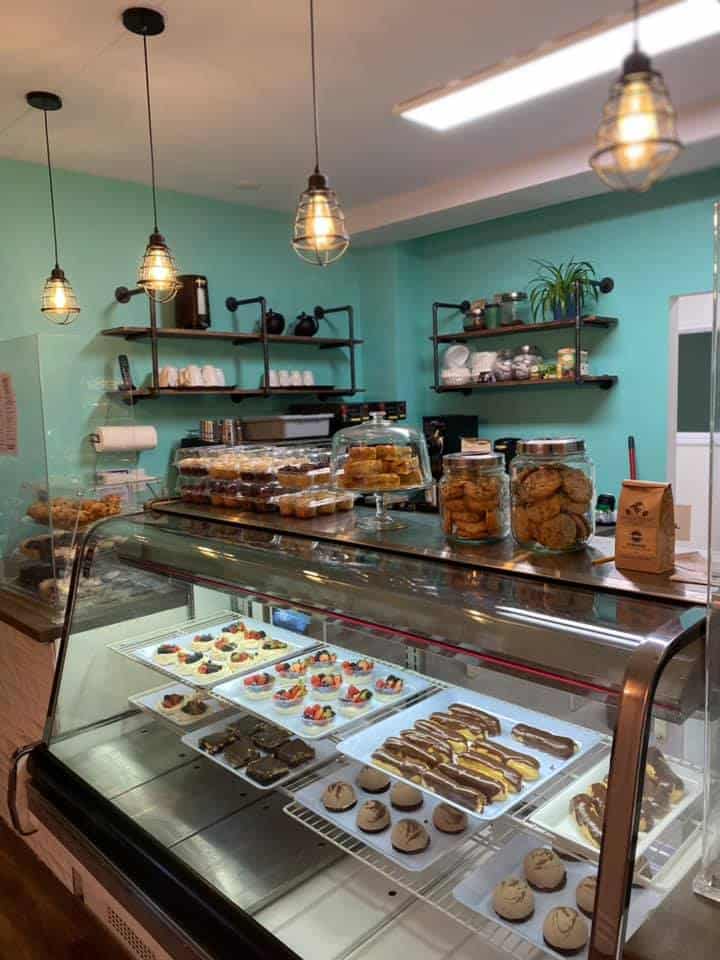 The Cake That Started It All
Jenna remembers what sparked her passion for baking.
She had moved to New Brunswick as a girl, and a local family became like a second set of relatives. She and her family would go with them to their camp on the Renous River, where they'd fish, pick berries and explore the woods. One day, her "Nanny" showed her how to bake a cake in the wood stove.
"It turned out perfect, and my mind was blown," she says. "It was so simple, but it was incredible that we could take those few basic ingredients, mix them up, put them next to a fire and pull out this beautiful vanilla cake."
Back to Her Roots
A member of the Métis Nation of Ontario, her time in the kitchen in New Brunswick reminded her of visits with her extended family of aunties, uncles, cousins and grandparents back in Ontario.
"Everybody always helped," she says. "It wasn't one person's job; it was everybody's."
This idea that food's preparation, as well as its consumption, should be shared has stayed with her.
Last year, after attending the National Indigenous Tourism Association's conference and meeting a number of Indigenous chefs from western Canada, she returned inspired.
"It sparked something that was already there," Jenna says. "I just wanted to come back and find a way to share Indigenous culture with everyone."
Cooking for Community
On Nov. 5, Jenna is launching A Taste of the Atlantic, a five-course dinner featuring traditional Indigenous foods, at the Beaverbrook Art Gallery in Fredericton. She has invited other Indigenous chefs from across the region to collaborate. Before each course, the chef will speak about their dish's ingredients and teachings.
The event builds on the Traditional Indigenous Meal Series Jenna hosted at her restaurant. The menus for these sold-out events included Three Sisters Soup made from squash, beans and corn; salad dressed with Wabanaki maple syrup vinaigrette; main courses featuring rabbit, bison and pheasant; and desserts featuring seasonal berries.
Through all of her initiatives, she sees the dinner table as a great place to come together not just to break bread, but to start meaningful conversations, build relationships, and more.
"Food can ground you," Jenna says. "It can lift you up. It can bring back the nostalgia of your childhood, and it can spark memories that you forgot. Food can do so many things."
For tickets to A Taste of the Atlantic, click here. Stop by Jenna's Nut-Free Dessertery at 170 Urquhart Crescent when you're in Fredericton. To buy her products online, click here. For information on festivals and events happening in New Brunswick, click here.