Luc Doucet's Culinary Adventures
How Curious!
In Lewis Carroll's most famous story, the White Rabbit leads Alice tumbling into the magic of Wonderland.
In Moncton, the Black Rabbit takes guests on another kind of adventure, one based on playful menus whose courses deliver delights that Alice herself might envy: local tomatoes dressed up with balsamic pearls and raspberry foam, a black pasta and rabbit tortellini that nods to the restaurant's name, nostalgia-inducing desserts, and, always, the freshest New Brunswick seafood with surprising spins.
"We create our menus with conversation in mind," says Luc Doucet, executive chef and CEO. "Our focus is always provoking thoughts, creating different experiences and manipulating ingredients as much as possible while still focusing on local."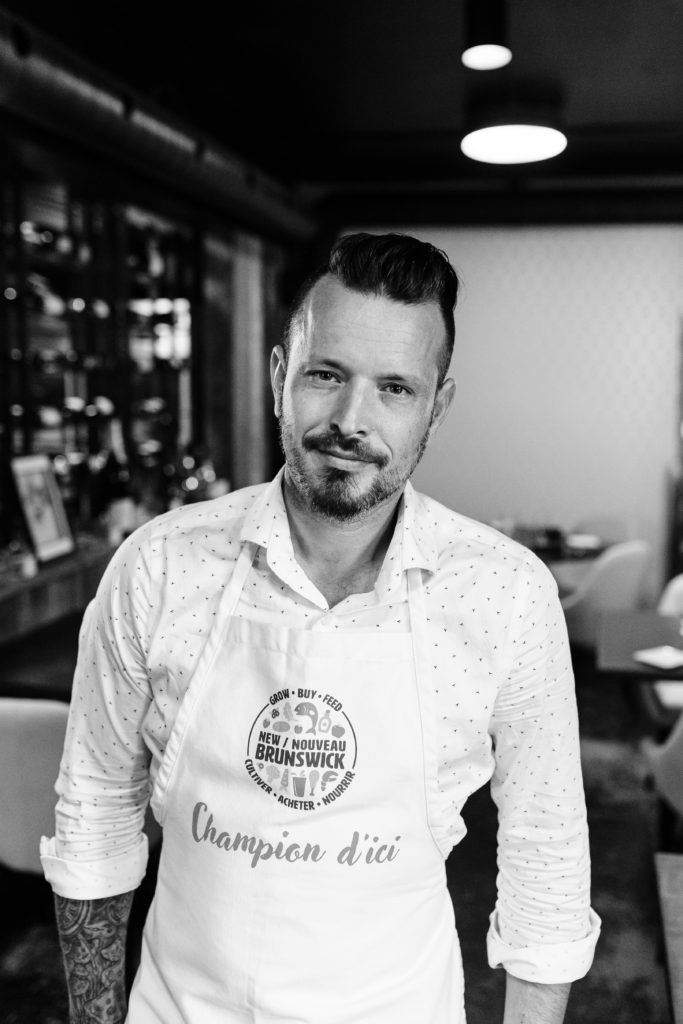 And where the White Rabbit is famous for his pocket-watch and panicky obsession with time, the Black Rabbit's 10- to 15-course tasting menus are designed to stretch over several hours. But even diners ordering off the à la carte menu tend to linger, Luc says.
There's just no rushing a beautiful meal.
Connecting in the kitchen
Luc's culinary exploits began as a boy with his father, his business partner in Black Rabbit Creative, their group includes the restaurant, catering, and events.
When Luc, who describes himself as a handful in his youth, was 12, his father took him for his first real steak at a Chicago chop house. It was love at first bite.
Back home, they connected in the kitchen.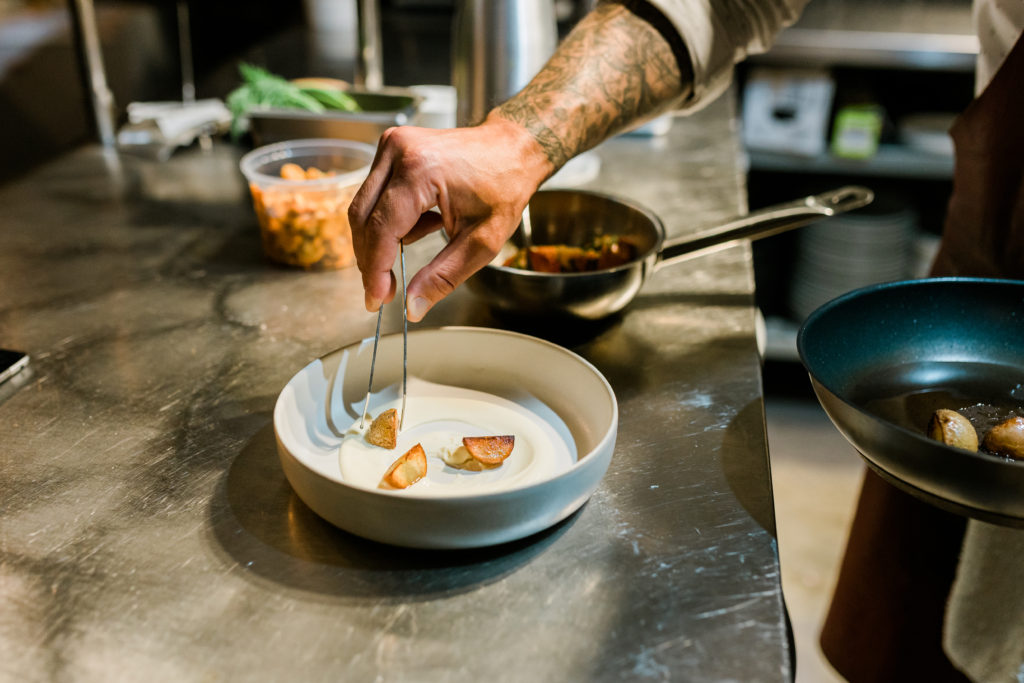 "That's how me and my dad bonded," Luc says. "We didn't have to talk. We just had to cook."
With the gift of an encyclopedia of "insanely hard French dishes" from his père, Luc's palate expanded along with his kitchen skills. "You could barely find the ingredients, and that's where I fell in love with fine dining because it was difficult. I like hard tasks and achieving them."
International influences, local ingredients
Founded in 2020, Black Rabbit is Luc's first restaurant, the culmination of years of experience, a long-held dream realized. The eclectic eatery started as a pop-up in Dieppe before opening in its current location. It is a funky, speakeasy-style room on St. George Street where every detail, from decor to lighting to music, has been considered.
The dining room's obscure, unmarked entryway sets the tone for the gustatory romp that awaits.
Luc credits his team, who bring global experience, deep passion and exceptional skills, with creating an unforgettable experience. In the kitchen, he and his chefs apply classic French, Italian, Japanese and other techniques to a thoughtful blend of exotic ingredients, like yuzu and truffles, with those grown and harvested close to home, including pureblood wagyu beef from Oromocto, local seafood and produce, and the "best caviar on the planet" from Acadian Sturgeon.
From there, the dish can go anywhere.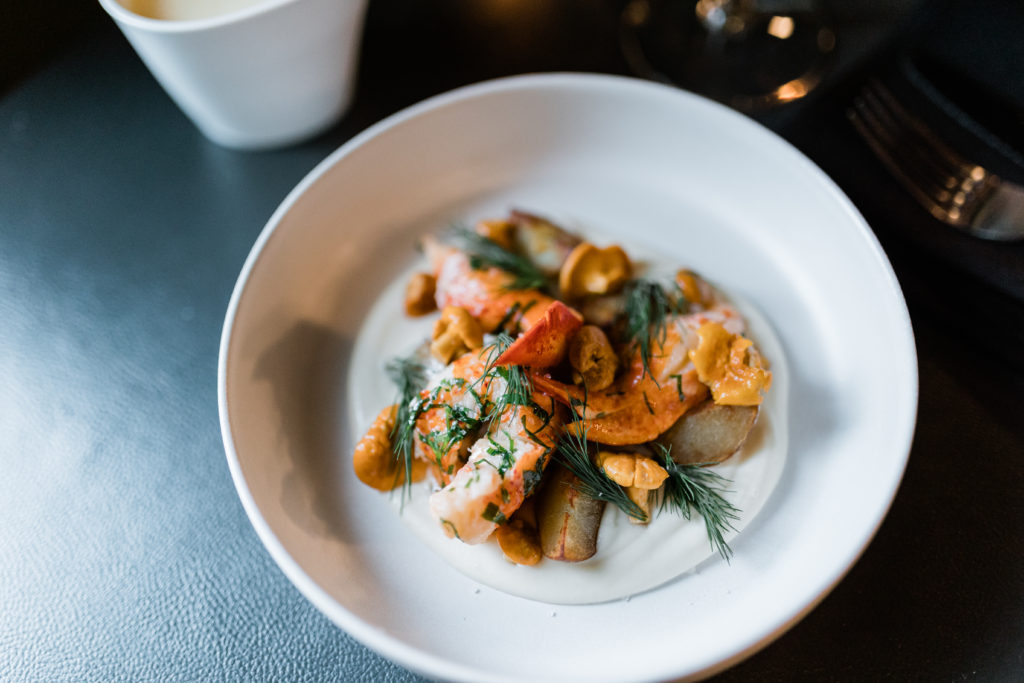 "We want it to be as flavorful as possible," Luc says. "If you take an Asian dish but add French or Italian techniques, and vice-versa, that makes for exciting food."
The tasting menu's four-word descriptions of each course hint at what's coming while lending mystery to the meal.
"We want people to be guessing what they're going to eat," Luc says. "And then, when they taste it, it's like, 'This was not what I was expecting.' We like transformation, to offer something unlike anything they've ever tasted."
If you want a culinary adventure when you're in Moncton, New Brunswick, book a table at the Black Rabbit, 333 St. George St.